Dalam game Dota 2, terdapat beberapa hero yang digolongkan sebagai "Durable heroes". Yaitu hero yang memiliki kemampuan untuk menahan banyak damage serta mempunyai skill untuk regenerasi diri. Berikut adalah hero-hero tersebut:
Juggernaut
Juggernaut merupakan hero yang sering dipilih oleh para pemain Dota 2, terutama ketika bermain dengan mode All Pick. Salah satu kemampuan yang dimiliki oleh Juggernaut adalah Blade Fury, yaitu kemampuan yang dapat memberikan damage besar kepada lawan, dan juga memberikan perlindungan mengurangi damage yang diterima oleh Juggernaut secara langsung.
Ide dan Tips:
Pasang item Battle Fury untuk meningkatkan kemampuan serangan dan regenerasi Juggernaut.
Terus bergerak untuk menghindari serangan musuh, dan mengejar musuh saat mereka menyelinap.
Gunakan kemampuan Healing Ward untuk memberikan regenerasi kesehatan pada diri sendiri serta tim.
Spectre
Spectre merupakan hero yang sulit untuk dihadapi oleh musuh, karena Spectre dapat melakukan serangan kritikal yang sangat tinggi. Selain itu, Spectre juga mempunyai skill Dispersion yang dapat mereduksi damage yang akan diterima oleh Spectre sendiri, sehingga ia akan lebih sulit untuk dibunuh oleh musuh.
Ide dan Tips:
Gunakan item Vanguard untuk meningkatkan tingkat pertahanan serta regenerasi kesehatan.
Gunakan kemampuan Haunt untuk melacak posisi musuh, kemudian menyerang mereka dengan Spectral Dagger.
Gunakan Kemampuan ultimate Reality untuk memasuki dimensi lain serta menghindari serangan musuh.
Dragon Knight
Dragon Knight merupakan hero yang memiliki kemampuan untuk membunuh musuh dengan serangan jarak dekat maupun jarak jauh. Selain itu, hero ini juga mempunyai kemampuan untuk menciptakan perlindungan yang akan mengurangi damage dari serangan musuh.
Ide dan Tips:
Gunakan item Black King Bar yang akan mempunyai perlindungan serta memberikan kemampuan untuk menghindari serangan musuh.
Mempertahankan jarak dengan musuh untuk menggunakan kemampuan Breath Fire dan Dragon Tail.
Gunakan kemampuan Elder Dragon Form untuk berubah menjadi naga dan mendapatkan kemampuan lebih kuat.
Bristleback
Bristleback merupakan hero yang mempunyai back spines yang dapat melakukan serangan jarak dekat. Selain itu, Bristleback juga mempunyai kemampuan untuk regenerasi kesehatan yang sangat tinggi.
Ide dan Tips:
Pasang item Vanguard dan Crimson Guard untuk meningkatkan pertahanan dan regenerasi kesehatan.
Terus mengenai musuh dengan kemampuan Quill Spray untuk meningkatkan damage serta memperoleh efek stack yang akan memperbesar kemampuan serangan selanjutnya.
Memiliki presisi dalam mengendalikan hero dan waktu yang tepat dalam penggunaan kemampuan serta regenerasi kesehatan yang dimiliki.
Omniknight
Omniknight merupakan hero yang mempunyai kemampuan untuk memberikan perlindungan kepada tim yang bermain dengannya. Selain itu, Omniknight juga mempunyai kemampuan untuk melakukan serangan jarak pendek yang cukup kuat.
Ide dan Tips:
Gunakan item Guardian Greaves untuk meningkatkan regenerasi kesehatan tim.
Bermain sebagai tim yang dicapai dengan mengendalikan pergerakan hero Omniknight. Konsentrasi pada perlindungan yang diberikan serta serangan jarak pendek yang dimiliki.
Menjaga jarak serta konsentrasi terhadap kemampuan reaksi yang dimiliki saat sedang menghadapi situasi yang sulit.
Tidehunter
Tidehunter merupakan hero yang mempunyai kemampuan untuk menjaring lawan dengan kemampuan Anchor Smash serta Gush yang mengurangi kemampuan musuh. Selain itu, Tidehunter juga mempunyai kemampuan untuk memberikan perlindungan melalui skill Kraken Shell.
Ide dan Tips:
Gunakan item Pipe of Insight untuk meningkatkan kemampuan pertahanan tim, perlindungan dan regenerasi kesehatan.
Terus bergerak untuk menghindari serangan musuh. Seperti hero lainnya, Tidehunter juga memerlukan kemampuan untuk regenerasi kesehatan dan menyerang dari kejauhan.
Gunakan kemampuan ultimatemu Ravage yang akan menjatuhkan semua musuh dalam radius tertentu.
Underlord
Underlord merupakan hero yang mempunyai kemampuan untuk menghasilkan damage area secara massif dan juga mempunyai kemampuan healing. Selain itu, Underlord juga mempunyai kemampuan untuk memerangkap musuh dan memberikan perlindungan kepada tim benteng.
Ide dan Tips:
Gunakan item Crimson Guard untuk meningkatkan perlindungan tim serta memberikan kemampuan untuk menghindari serangan musuh.
Terus aktif untuk memerangkap musuh yang mendekat dan menyerang mereka dengan kemampuan Firestorm dan Pit of Malice.
Gunakan kemampuan ultimatemu Dark Rift untuk memberikan perlindungan dan membawa timmu ke tempat yang lebih aman.
Beastmaster
Beastmaster merupakan hero yang mempunyai kemampuan untuk memanggil hewan seperti hawk dan boar untuk membantu dalam pertempuran. Selain itu, Beastmaster juga mempunyai kemampuan untuk memperoleh armor yang tinggi melalui skill Inner Beast.
Ide dan Tips:
Gunakan item Assault Cuirass untuk meningkatkan kemampuan perang tim.
Jangan ragu untuk menggunakan kemampuan Calling of the Wild untuk memanggil hewan dan hero Hawks dengan skill Global Vision.
Gunakan kemampuan ultimatemu Primal Roar untuk melemparkan musuh ke udara dan memberikan damage area yang cukup besar.
Night Stalker
Night Stalker merupakan hero yang dimainkan di malam hari, dimana kemampuan serangannya pada malam hari jauh lebih baik dari pada siang hari. Selain itu, Night Stalker juga mempunyai kemampuan untuk menembus penghalang dan memiliki skill Crippling Fear yang memberikan damage area dan membekukan musuh.
Ide dan Tips:
Gunakan item Aghanim's Scepter untuk meningkatkan kemampuan seranganmu di malam hari.
Terus bergerak pada malam hari untuk memberikan dampak yang lebih kuat pada musuh.
Gunakan kemampuan Darkness pada malam hari, yang akan memperpanjang durasi malam dan menyusup ke wilayah musuh.
Demikianlah beberapa hero Dota 2 yang termasuk dalam kategori "Durable Heroes". Bermain sebagai hero ini akan memerlukan banyak strategi dan taktik dari timmu untuk memaksimalkan kemampuan yang dimiliki. Coba mainkan hero-hero tersebut untuk merasakan sensasi bertempur di dalam game Dota 2!
If you are looking for Dota 2 Durable heroes "heroes with the potential to sustain a large you've visit to the right page. We have 7 Images about Dota 2 Durable heroes "heroes with the potential to sustain a large like Dota 2 Heroes – sorted by color : DotA2, Dota 2 Durable heroes "heroes with the potential to sustain a large and also DOTA 2: Best heroes to boost MMR | part 2 written by Ghostru | Click-Storm. Here it is:
Dota 2 Durable Heroes "heroes With The Potential To Sustain A Large
www.reddit.com
dota dota2 enemy sustain
Dota Wallpaper: Dota 2 Heroes Icon
dota-image-wallpaper.blogspot.com
dota wukong dota2 metagaming jazwares attribute multiplayer valve liquid buff role apocalypse positions gamepedia hiclipart pngsumo anyrgb didittivi แข งข
DOTA 2: Best Heroes To Boost MMR | Part 2 Written By Ghostru | Click-Storm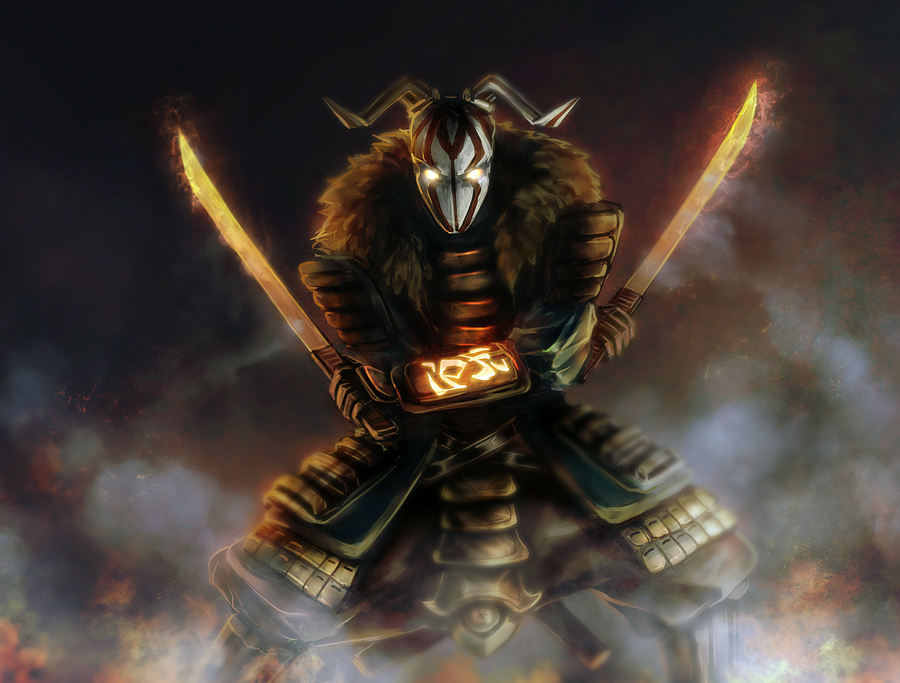 click-storm.com
juggernaut dota heroes storm wallpaper author boost mmr part deviantart
Heroes – Dota 2 Wiki Guide – IGN
www.ign.com
dota heroes hero list many wiki build players beginners newbie ign less die select so guide
TOP 10 Immortal Curiers Dota 2
gamer-zonex.blogspot.com
dota hero
Dota 2 Heroes – Sorted By Color : DotA2
www.reddit.com
dota heroes color sorted dota2 comments vs live fluff
Dota 2 Hero Review: Gyrocopter The Flying Ken – Okikiko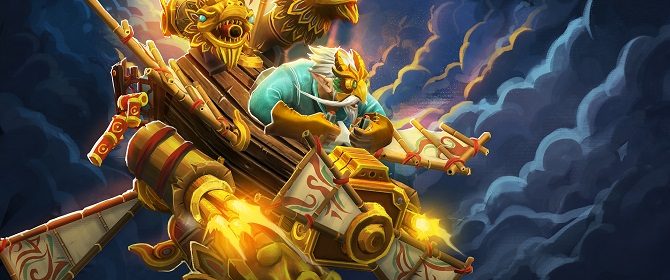 okikiko.com
dota hero review ken gyrocopter flying novita comment june leave
Dota hero. Juggernaut dota heroes storm wallpaper author boost mmr part deviantart. Dota heroes color sorted dota2 comments vs live fluff